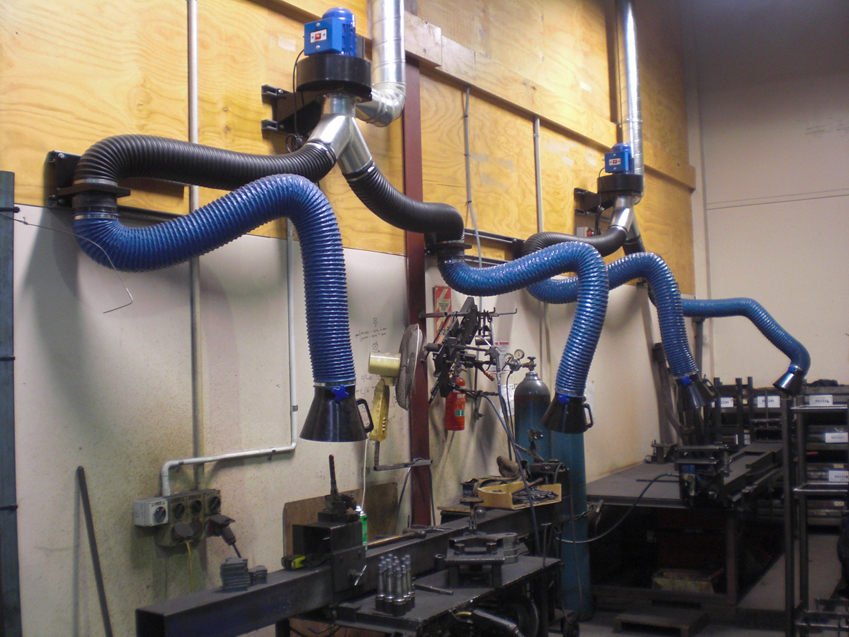 Consultation-to-Installation Guarantee
When you engage Egmont Air to create a solution for your dust and fume extraction, we follow steps to guarantee you'll be happy with the end result. Dust & Fume Extraction is a dynamic process so we believe it's important you have a company you can trust you to provide the full 'consultation to installation' service.
Egmont Airs' unique "Consultation-to-Installation Guarantee" not only ensures you receive top quality products and workmanship but also an operational system that achieves the desired outcomes for your factory. That's why we follow a detailed 11 step process from initial evaluation through to design, specification and installation…. Egmont Air make sure it's right for you.
Our Mission
Providing cleaner, more efficient, productive and positive working environments for manufacturers, minimising downtime and worker health issues while maximising production time, worker well being and the bottom line.
What We Do
A bit about us ...
Leading Edge Solutions
To be renowned and top-of-mind for providing the highest-quality, most trusted and environmentally responsible Dust & Fume Extraction solutions, equipment, service and designs at exceptional value to create and compliment world class manufacturing facilities and provide real-time benefits for workers, business owners investors and communities.
Challenging the Status Quo for Better Results
A cleaner, healthier workplace is more productive
A cleaner environment is achievable
Protecting our health and environment is the responsibility of all of us
Every person has the right to breath fresh air
Every workplace is responsible to provide sustainable practices that protect the environment for future generations
What We Believe Makes Egmont Air Special
We challenge the status quo with innovative and creative designs; if there is a better way of doing it, we'll discover, we'll do it.
Our technical experts offer onsite consultations
Massive range of extraction equipment in stock, many off the shelf solutions as well as our installation team available to quickly supply and install.
Extensive experience in the entire range of dust, fume, mist, shavings and paint extraction. This allows us to provide optimum performing extraction systems.
Full back-up service, scheduled maintenance and diagnostic team for on-site analysis of any extraction application or dust and fume issue.