PARKWOOD INSTALL NEW SYSTEM TO RECYCLE WOOD DUST
Parkwood Products, New Zealand's largest door manufacturer, have just relocated to a brand new, purpose-built facility.
The new facility provided a clean slate for factory layout and optimizing efficiencies which included a new Egmont Dust Extraction System to provide premium extraction levels while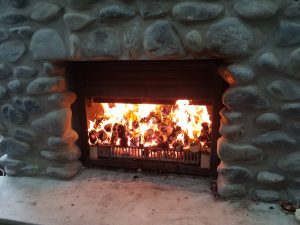 conserving energy.
The new Egmont system not only features super-efficient fans and filtration-media but also a briquette machine system which recovers waste dust and shavings to produce a valuable energy source.
The Egmont Briquette machine recycles the waste dust and shavings produced from manufacturing and compacts these into a solid hard briquette that is 300% higher density than the original wood product!
Not only that, another major benefit is the compaction ratio of raw sawdust which compresses to 10% of its original volume. Previously Parkwood were filling 20′ containers full of dust, now a small 2m3 bin collects the briquettes which can be used for fuelling boilers or general heating.
The Egmont system is also fitted with an energy-saving system using Egmont Air's unique pressure stabilizer system to monitor the live suction pressure and automatically adjust the fan speed to match the quantity of extraction ports open. Consequently, Parkwood have more suction capacity and have decreased power consumption by 32.8% from their original site.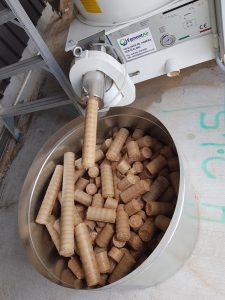 Egmont Air offer a large range of products and solutions for joinery shops and timber processors anywhere in New Zealand. The Egmont Air dust extraction systems are a popular solution due to their modular design and heavy-duty construction design which focus on balancing high suction performance with energy savings.
A free on-site evaluation service of your particular application is available to determine your exact dust extraction needs. A preliminary scope is defined, documentation of machinery layout, problematic areas and issues are identified as well as future plans. The on-site evaluation covers 11 critical points including airflow and pressure testing where relevant. Egmont Air provide a complete on-site service from 'technical advice' to 'design & installation' of turn-key projects.
Egmont Air Systems are not only limited to wood-dust, many solutions are available off-the-shelf for all types of dust or fume applications including smoke, fumes, paint spray, metallic dust and more. Contact Egmont for a FREE brochure or on-site evaluation today on 0800 781 200 or visit the website www.egmontair.co.nz